TCB Caring Hands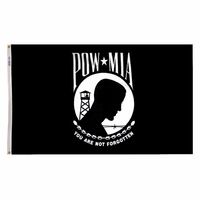 TCB Caring Hands, Inc.
Who We Are!

TCB Caring Hands is a non-profit group that is dedicated to making the life of the Veterans better. Individuals involved include Veterans, individuals with family members that are Veterans or currently serving in some branch of the military as well as individuals that that have no personal ties to the armed forces. Regardless of background, we all believe that those who serve our country in such unselfish ways at great risk to themselves physically, financially and socially should be respected, honored and provided with services and benefits that they have earned through their service to our great country. America is the greatest country in the world due to that service.
In talking together and with others, we found that often the veteran is not served well and lacks many of the basic services that they have earned. Often the Veteran or currently serving person has needs that are not met by "the system". The system may provide some of the basic needs but seems to always stop short of what is really needed. For example, we found that one program may provide an electric wheelchair but has no provisions for modifying a residence where it is to be used. With no residential modifications to allow the chair to move about the house and through the doorways and hallways, it is of very little help. Also, that program may not provide for a lift on the automobile that is to accommodate the wheelchair bound person. The provision of the chair is great but it is useless if it cannot be used due to these restrictions.
While there are many organizations that provide certain services to the Veterans, most of them specialize in one or only a few benefits. The goal of TCB Caring Hands is to provide the Veteran with a place to find all of the resources he/she needs to meet his needs. We will be directly providing many services and will have relationships with other organizations to provide other services. TCB Caring Hands believes that you cannot effectively help by isolating one issue and dealing only with it. Generally, there are many issues that are interrelated that need to be dealt with as a whole and not in bits and pieces. Our approach is to work with the whole and have a coordinated approach to all of the issues. For example, one of our programs is to provide housing for the homeless veterans. The homeless veteran will likely have many more issues than just lack of shelter. If he has been homeless, he is likely to also have not had proper nutrition and have health issues from the lack of proper food and shelter, as well as other reasons. There will be a need for medical care, transportation to that care, counseling, shelter, temporary financial help and assistance with finding employment, among other things. We are organized in such a way that we will be able assist in all of these areas. The veteran will not have to go to different agencies for each need.
TCB Caring Hands will be the one source that the veteran can turn to for help with all of his/her issues. If we do not provide the service directly, we will have the resources to make it available. The Veteran will have a partner in helping him to get his life back on track in all ways.